---
February Giveaway - [CC] Danny - 02-24-2018



Every month we will be doing a giveaway!




For the month of February there will be TWO winners due to Nier donating the 1st place prize!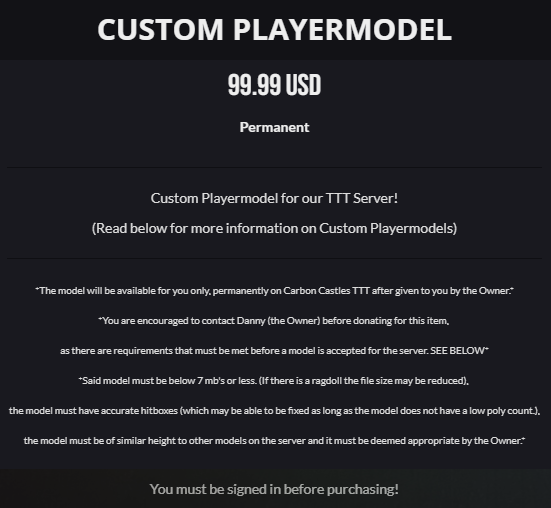 - Comment on this thread.
---
You may only comment ONCE per DAY until the end of the giveaway.
On the date listed below at 11:59 EST, the thread will be locked and the winner will be chosen randomly!
So be sure to come back and comment every day to increase your chances!
This giveaway is for everyone! 
But you
 must have 

at least 5 hours acquired on the server on the week of the giveaway

 
as well as being a member of the steam group to qualify!
( We WILL check for both before the prize is given. )
WINNER WILL BE CHOSEN March 2nd!
---
RE: February Giveaway - Dipshit - 02-24-2018

Lv 1...


---
RE: February Giveaway - bor - 02-24-2018

aaaaaaaaaaaaaaaaaaaaaaaaaaaaaaaaaaaaaaaaa


---
RE: February Giveaway - Shade - 02-24-2018

I am shade


---
RE: February Giveaway - [CC]Goken - 02-24-2018

Dinner is served <3


---
RE: February Giveaway - OR/IN - 02-24-2018

oh my well that would be neat! :0


---
RE: February Giveaway - Sure... why not? - 02-24-2018

:thinking:


---
RE: February Giveaway - Araiah - 02-24-2018

Nice giveaway


---
RE: February Giveaway - Jeffrey Dahmer the People Nommer - 02-24-2018

Yeet nigga


---
RE: February Giveaway - Chris P. Bacon - 02-24-2018

yo, glad to be here


---