09-04-2017, 03:41 PM (This post was last modified: 09-04-2017, 03:53 PM by MarshmallowOcean. Edit Reason: To specify a screenshot )
Someone on the server said his Steam ID was this. I could not check myself because he left and it did not occur to me to check his Steam ID before he left. They said his ID in chat right after he left.
Steam ID:
STEAM_0:0:65443604
Reason for Ban: Langrio1 mass RDMed the players on the server for two maps straight. He would spawn and kill everyone regardless of whether he was a traitor or innocent.
Date/Time of the incident: On September 4, 2017 at approximately 5:40am UTC -5:00 (EST).
Evidence:
On the first map:
I was innocent during this incident: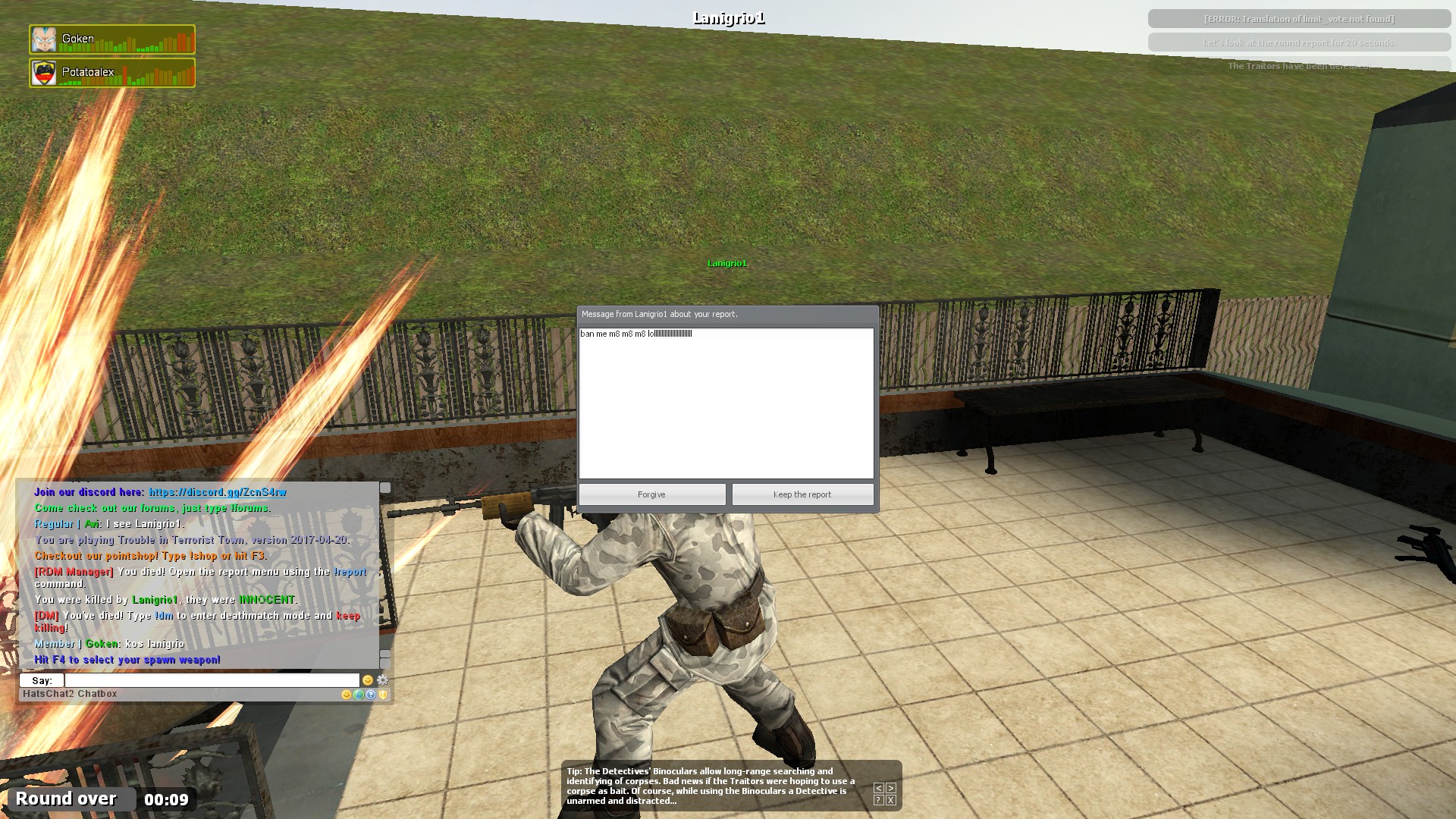 On the second map: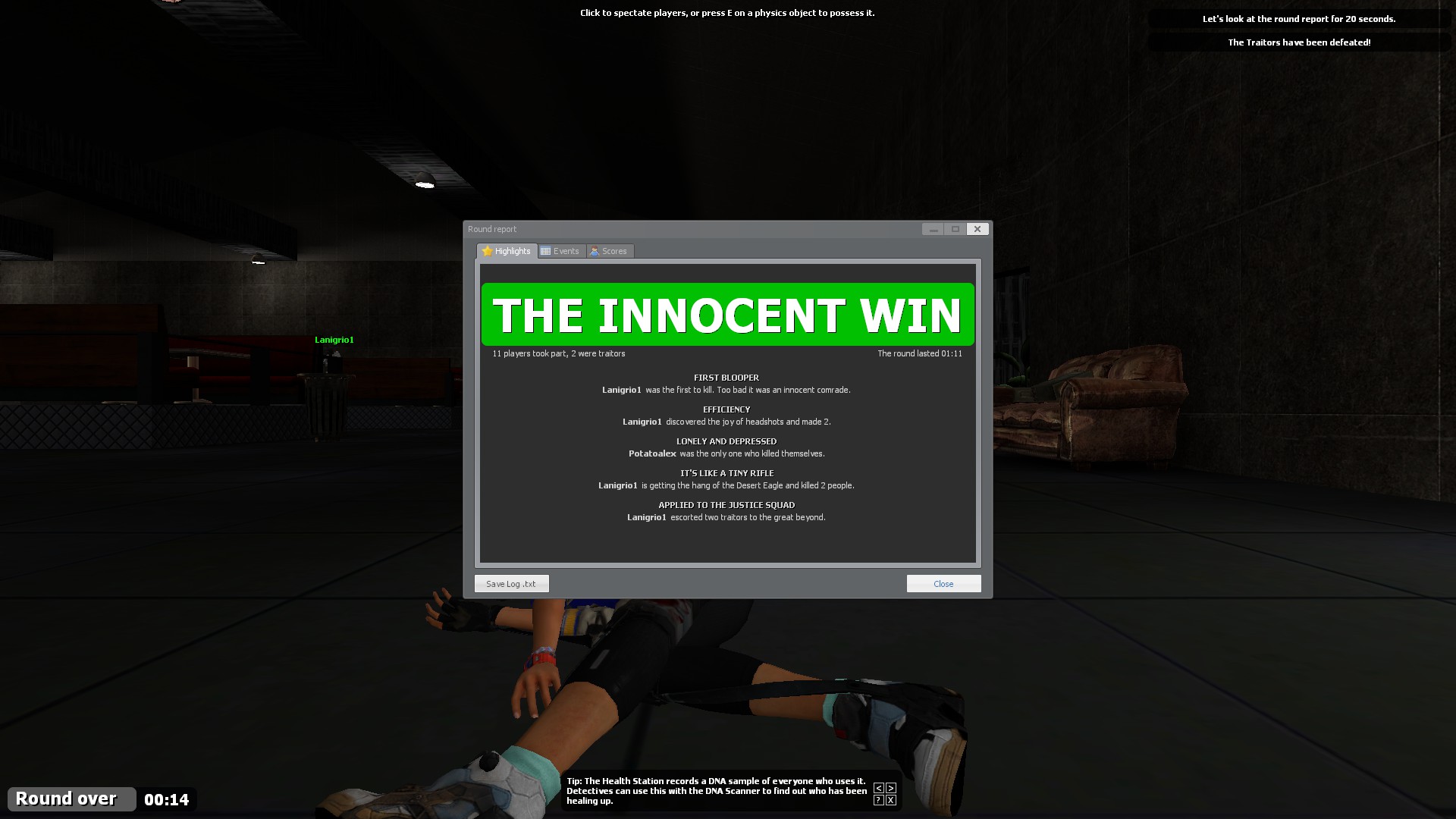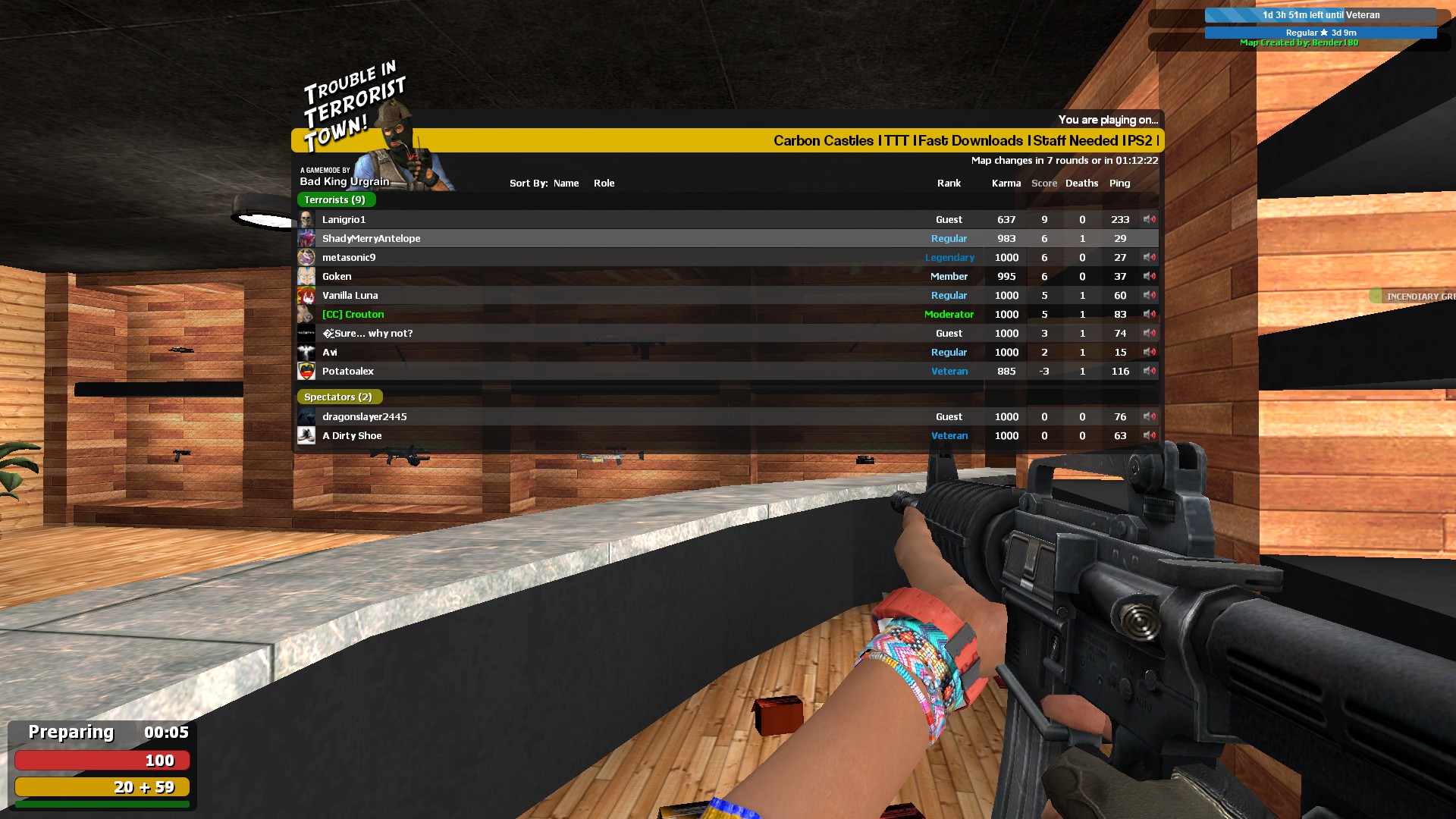 Crouton was afk so there was nobody there to ban him and Lanigrio1 left.